Casual leasing in Shopping Centres can be highly effective for your business, but care must be taken in maximising your return. Here are Westfield's top 12 questions for you to consider to get the most from your experience.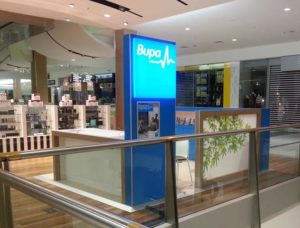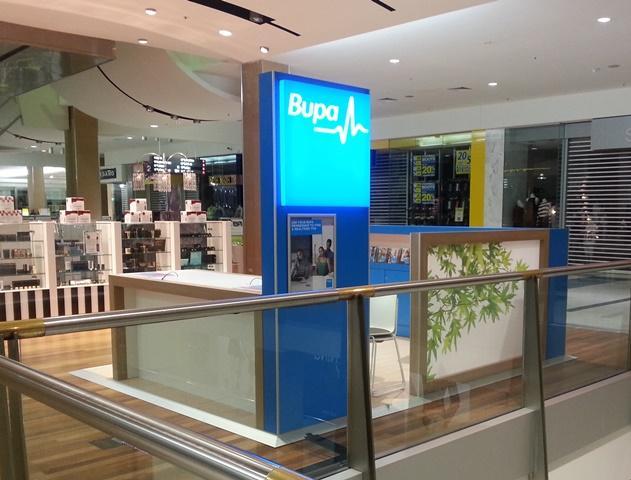 1. What are you trying to achieve?
There are many reasons for promoting a business with a shopping centre display. Some are to acquire customers, some are retailing, some are for direct interaction or appointment setting. You need to be clear about your objectives and ensure they are SMART (Specific, measurable, achievable, realistic and timeframed).
2. Who are your customers and what type of shops would they go to?
This touches on the three key laws of real estate, location, location and location! Volume traffic in the fresh food precinct will get very different results from being in a high end fashion environment. The customers will be different and there receptivity will vary, if Mum's in a rush at the end of the day pushing a supermarket trolley full of groceries with a toddler trying t get back to pick up the kids from school she will not want to spend a lot of time focused on a complex discussion"¦.perhaps a brochure and a follow up.
Our shopping areas are planned to create precincts of like minded adjacencies for fresh food and general, fashion and entertainment.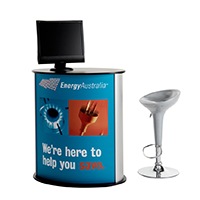 3. How will you engage shoppers?
What will people see from each traffic angle and what will capture their interest to compel customers to take time to engage with your offer. Will this be an interesting graphic designed and professionally produced, is it price or is merchandise and colour the attractor. And if engaged will your staff be at the ready or reading a book, sending a text or chatting with their colleagues!
4. What is your proposition?
Will people be interested in what you have to offer and how can you put this across in a meaningful way. Are you helping make their lives easier or is your range unique and how is this communicated, is your brand consistently presented in a professional way to build your reputation. This goes back to checking in with what you are trying to achieve and asking if customers will understand.
5. What is your product range and pricing strategy?
There is a great merchandising rule of "less is more" and ensure that customers see different product as they visit so you are creating interest for each visit. Is your pricing varied enough to draw people in and if you spend time with each customer will that be reflected in profit or lost time for low value returns. Can you up sell with additional related items and capture impulse additional purchases at the register. Will your presentation and pricing be reflected in your product and merchandising.
6. How will your display engage with your customers, achieve your objectives and achieve operational requirements as well as complying with the Shopping Centre design standards?
Design and displays are a critical success factor and good designers will create interesting well finished and practical displays taking into account customer flows, shopping behaviour, sightlines, circulation, navigation, merchandise locations and adjacencies. Space productivity and operational efficiency are essential to good retail. Spyder Displays offer a complete selection of solutions from portable displays and counters, through to purpose designed and manufactured kiosks.
7. What is your visual merchandising and presentation strategy?
Linked to how to engage customers visual merchandising creates the all important first impression. Using colour blocking or props within your shopping centre kiosk can be enhanced to tell a story matching your proposition. Simple use of smart professionally produced graphics can add features to capture interest and effective planning of space can effectively maximise returns.
8. How will your people be motivated?
Your sales people are another critical success factor. Much rests with their product knowledge, customer service skills and ongoing motivation and readiness to engage customers. This is the hardest area to get right and finding and retaining good people is a major challenge.
9. How will you change your "windows" regularly to avoid being wallpaper?
Shoppers visit shopping centres on average about 2.5 times a week, new casual lease displays quickly become 'wall paper' and start to receive less attention on each visit. Shop windows are changed frequently to keep being fresh, kiosk displays and counters are not always designed to make changes and as part of your VM strategy this should be a key consideration.
10. How will you promote your offer and encourage sales?
Shopping centres have high numbers of people yet it is still important to drive your sales efforts through a promotional calendar with relevant and engaging activities to strike at key retail times or create tactical opportunities for customers to want to come and visit you.
11. Is retail part of an integrated customer platform?
Multi Platform retailing is becoming more important as technology capability increases and internet retailing grows. Your Shopping Centre display is a vehicle to start customer relationships and the ongoing management of these relationships can yield sales beyond the Kiosk.
12. Do you have a Business Plan?
Last but by no means least is the Business Plan, if you have considered the above points then you will have a pretty good idea of how to execute. Finalising a financial plan will be essential to managing the business.