Express Double Sided Interchangeable Banner Stand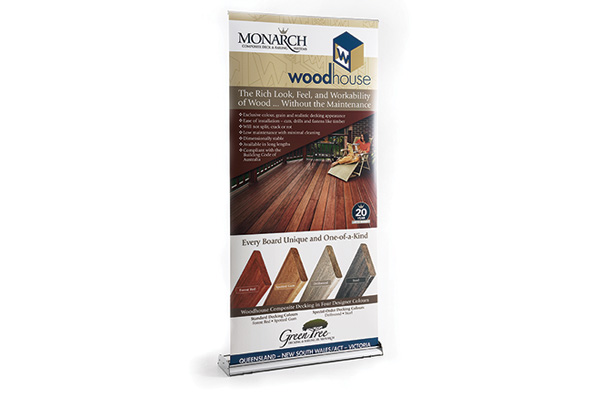 Request a Quote
Interested? Let us know your requirements and any questions and Spyder will be in contact with you shortly.
Stylish and solid construction for durable use and transportation
Excellent height for trade shows, conferences and exhibitions
Available in single and double sided
Order multiple prints for the one banner stand base
10 year no nonsense warranty on hardware components
Send it back to us to replace with updated printing, rather than throw away
Available with a Superior graphic prints or lightweight print option
Delivery within 2-5 working days
"Our company had a banner produced by Spyder last year, and the result was fantastic, so we didn't hesitate when we needed another one recently. The service, technical and artistic support were excellent, and delivery was 5 days from confirmation of our order. Very happy with all aspects of production, and we will continue to use Spyder in the future. Thanks again"
...
Microchips Australia
"On behalf of Child Wise, I would like to express my sincere thanks for the wonderful banner which was delivered this week. Child Wise has limited financial resources, so your donation of this banner is really valued as we work to promote a professional image at our Australian and international events. The artwork is really striking and we look forward to drawing more attention to prevent the issue of child-sexual abuse using this banner as our backdrop. It really does bring the focus back to children. You've helped us in a very practical way. It's a pleasure to work in partnership with you. Thank you so much! Kind regards Anita Dodds"
...
Childwise
Previous
Next