Promotional Portable Counter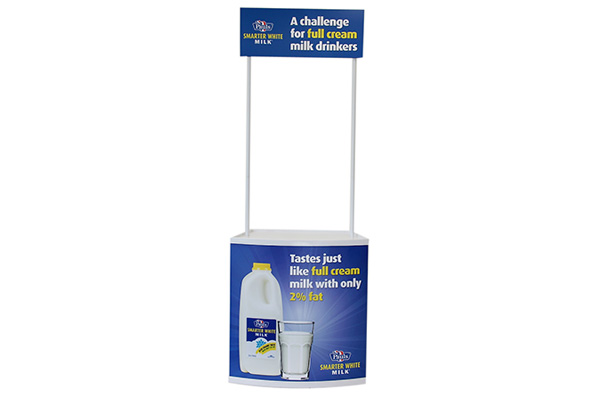 Request a Quote
Interested? Let us know your requirements and any questions and Spyder will be in contact with you shortly.
Lightweight and compact for transport at 8kgs. Great for OH&S and travel costs
Printable sides, front and overhead sign
Send it back to us to replace with updated printing, rather than throw away
Delivery within 2-5 working days
Value for money
"Looks very professional but also very practical. Great size and we had a lot of people coming up to specifically read our information and take our newsletter/business cards. Easy to assemble and disassemble. Great service and prompt delivery. Thank you! Tim Westblade "
...
Pastora Poll Merinos
"To the team at Spyder Displays, With reference to the absolutely fantastic pop up display stand you supplied for our exhibition. Thank you so much from myself and the entire team for a fast turnaround, your patience and an unquestionably incomparable display stand that set us completely apart from not only our competitors but exhibitors in general. The elegant presentation of the display was commended by a substantial number of exhibitors; your information has been passed on to those who asked for your further benefit. Once again, thank you very much and we look forward to presenting you with further display opportunities in the very near future. Regards Jason Gullotti "
...
OzShut
Previous
Next